After 14 hours of research online and in social circles, after 7 usually painful telephone calls to 7 different dealers designed to rule out all but one, the customer settles on the vehicle model and the dealership they want to buy it from.

Next comes what all too often is an almost 4-hour process, gradually taking the customer from exhilaration and euphoria to frustration. And to add to that, most dealerships delay the offering to review additional opportunities to protect their purchase…to the point that the customer is at a low and simply wants to leave.
Rather than assume the damage is done to just the selling dealer, I ask you to consider that we are not being fair to the buyer. Think about it; in a warm and still excited atmosphere, customers don't have to be 'sold' additional protection…they will often choose more products like accessories, finance options, and environmental paint and fabric protection than they will when all is jammed at the end of their time in the dealership when getting home is their main objective.
Consider this: 73% of all retail customers prefer some form of self service (SOTI Annual Connected Retailer Survey). McDonalds has discovered that customers spend 30% more when managing their own purchase and check out.
Creating a process that allows you to, for the first time ever, provide 100% of your customers the delivery experience they want, and you have elected 100% of the time will absolutely result in increased revenue, CSI, and customer retention.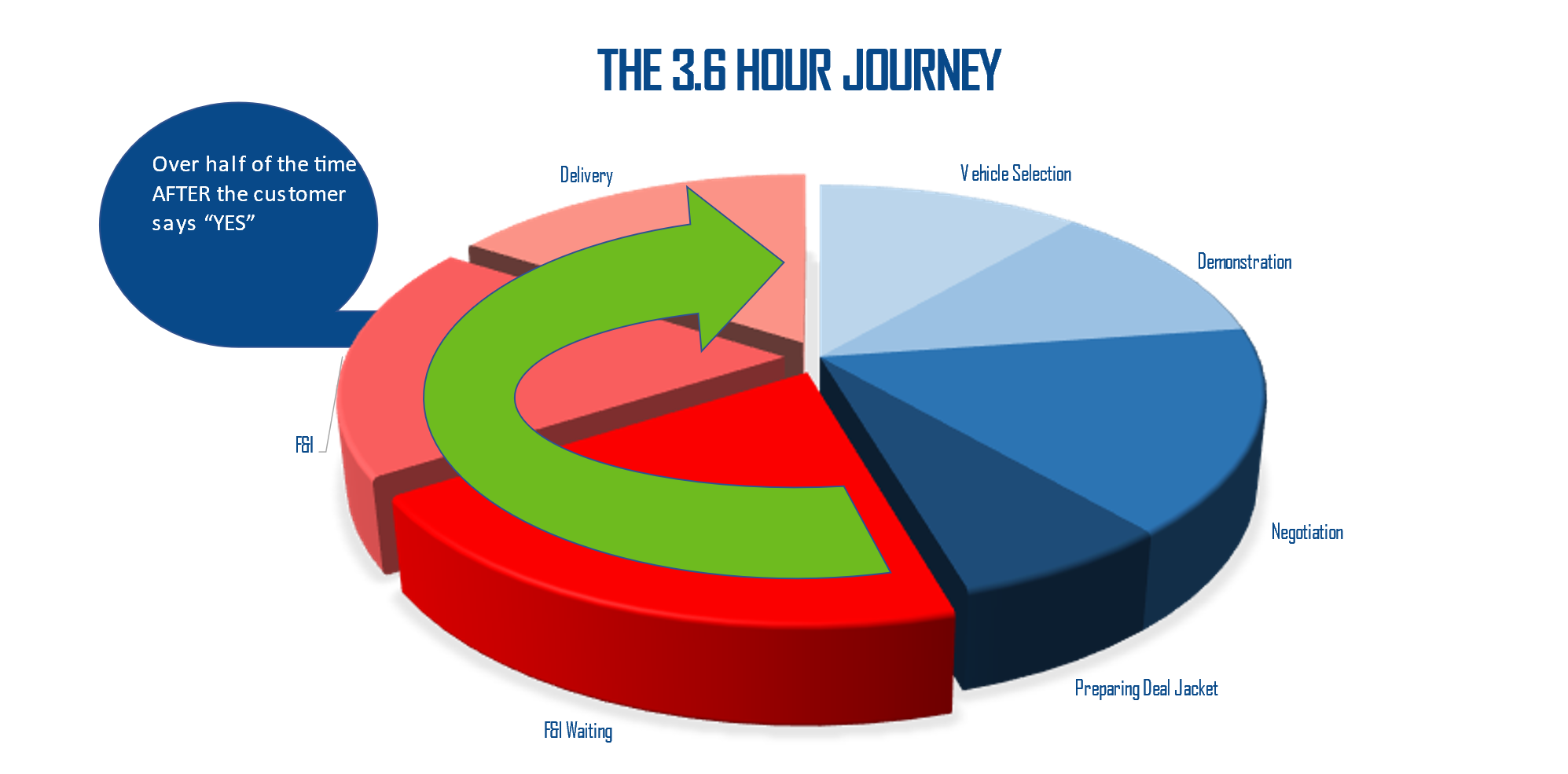 For further consideration:
Vehicle accessory sales are a $43 billion annual business, car dealers share only 5% of that revenue. Broken process?

Environmental Paint and Fabric protection penetration is a low 12% on average but has the third highest profit per sale at $306 behind only warranty and GAP; yet almost 40% of the consumers that are offered it, say yes. Broken process?

Earning the customer service business. Regular service customers are 86x more like to buy from their servicing dealer. What is your CLV?

What is your long-term service customer retention?




It's time to hear what your customers are saying and put them in charge of their experience after the "yes." They will be happier, spend more money with you, and be way more likely to stick with you!