Ever walk into a McDonald's and just watch their process at work? If not, take the time to observe next time you visit one of these iconic fast-food chain restaurants. You'll witness employees, who average just $10.12 per hour*, move with the brisk pace, tempo, and synchronicity of a well-trained team as they interact with each other and their customers.
If a fast-food restaurant can get a team of people to execute in near-perfect unison, why do so many automotive salespeople, who have a significantly more lucrative earning opportunity, struggle to consistently execute against the processes that will ensure their success? Top reasons include:
A lack of the repetitive training required to create learned behaviors that drive consistent process adherence
Subjected to traditional reward models that create behaviors that run counter to process adherence and customer experience
Tasked with too many processes that are linked to independent technology tools, making it too complex, time-consuming, and often impossible to satisfy every touchpoint. Complexity is the enemy of compliance and adherence

Exposure to an operational environment and culture that does not

to

support a culture of accountability with its employees
Dealership environments that do create cultures of accountability lack compensation and reward models which align with that culture. This ultimately neuters the leadership's ability to credibly hold their people accountable.
Best Practices of High-Performance Teams
How can you overcome these struggles and get your sales team to move with the same level of fluidity and competence that you witness at your local fast-food chain? Answering that question requires us to first identify what core differences exist between the McDonald's frontline worker experience and the automotive salesperson's.
Following are four effective best practices that this uber-successful fast-food restaurant chain does to ensure organizational growth and stability. After reviewing this, take inventory of your business model around team building and the creation of high-performance teams to see how you and your business measure up.
Recruiting, Hiring and Onboarding Process The application process itself takes approximately an hour to complete and a personality assessment takes another 30-60 minutes. The interview process includes a list of thoughtful questions (e.g., Where do you see yourself in five years, and why would you be good at this position? Have you ever worked in the fast-food business or a fast-paced environment? What are your weaknesses? Why should I hire you? Why do you want to work here?) These businesses have very robust recruiting and selection processes and onboarding models designed to certify the employee before they interact with the customer. Processes are memorialized in documents and onboarding videos and measured with each team member continuously.
Training Fast food chains have very rigorous and ongoing mandatory training regimens. They strive for constant and continuous improvement
Reward Models Frontline team members in these companies are paid an hourly wage or salary. They offer this wage in exchange for absolute adherence to their process. It's black and white. There's no gray area to create ambiguity.
Culture McDonald's prioritizes people in its organizational culture. Their focus is on people centricity, individual learning, organizational learning, and diversity and inclusion. The people-centric tenet is focused on their employee's needs and development. Their focus on individual learning is focused on their employee's development. Their focus on organizational learning is informed by their employees' learning and information revealed in the employee feedback solicitation process, which is constant and ongoing as well. Lastly, their focus on diversity and inclusion is designed to ensure that their workforce reflects the diversity of their customer base.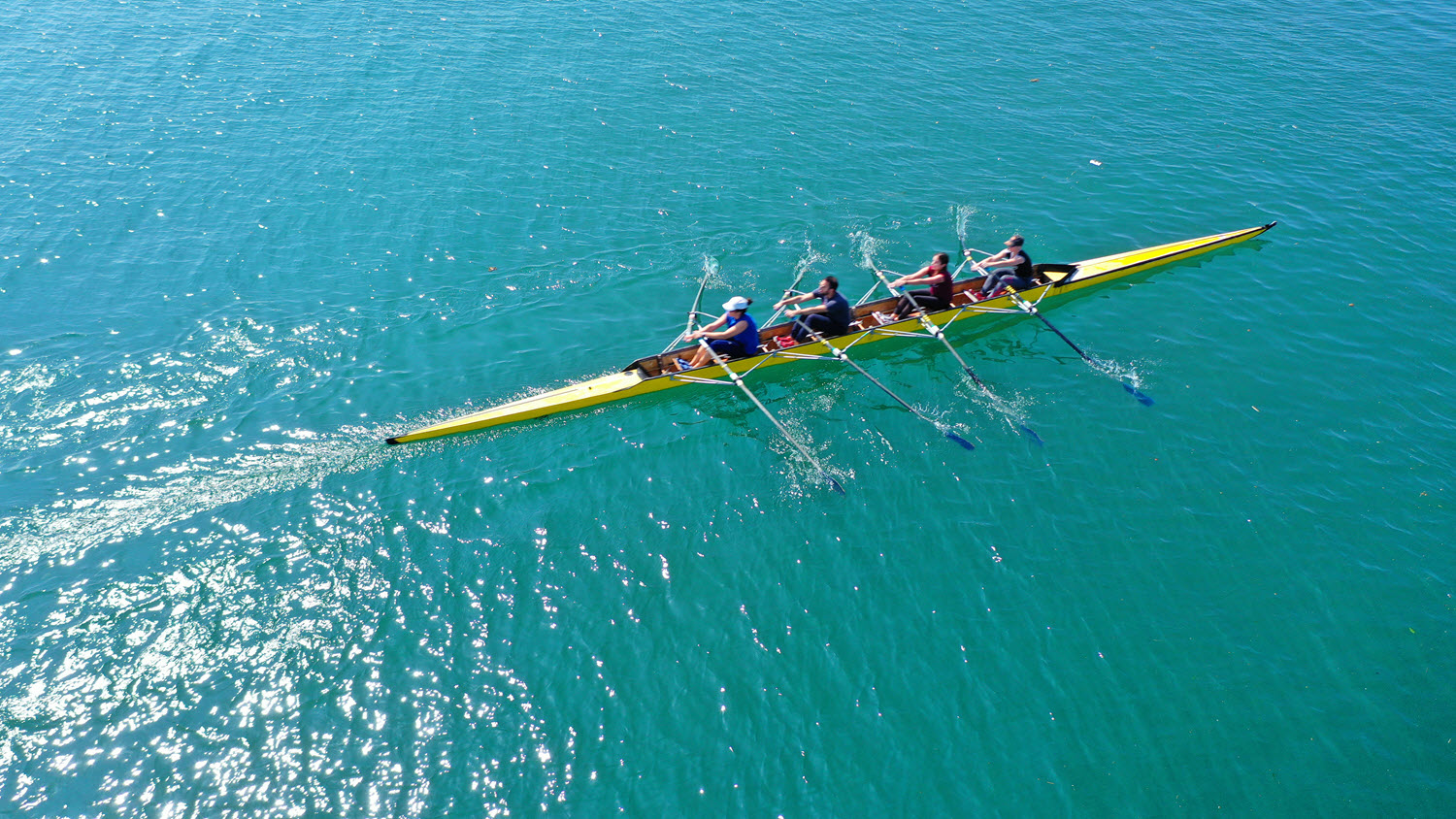 While every one of you will have a different interpretation of the employee ecosystem outlined above, here are some general takeaways to consider:
At its core, McDonald's focuses on its employee's continued development to enhance its operational efficiency and maximize its productivity
The company does not mention profits in any of its mission statements where organizational culture is concerned. It fundamentally understands that customer satisfaction and organizational growth and stability (bottom line) is a byproduct of culture, process

,

and people
Team members receive continuous training and development

.

and compensation is designed to solicit compliance and process adherence.
Reflection
It is widely thought that one of the primary contributors to the lack of process adherence with automotive sales teams today is the traditional reward and compensation model employed. Traditional compensation models reward salespeople for the sole act of selling a car and based on how much gross profit they generate with that transaction. Traditional models are short-sighted in that they reward for results only and not for the behaviors and activities that drive them. Unfortunately, this traditional reward model discourages employees from investing their time and energy in the training and development that drives the results they seek because they are robbed of what Abraham Maslow described as human beings' basic needs. Safety, security, and rest. In other words, it is their individual salesperson's sole responsibility to generate their own income, many from day one. The traditional commission reward model promotes independence and self-accountability, which does not lend itself to adherence to organizational culture, compliance, or conformance.
In essence, it removes an organization's ability to hold its team members accountable to executing against the learning development and operational processes that ultimately ensure their long-term success. The very nature of a commission reward system is to compensate for results, not the activities that drive them. This leaves team members feeling like anything other than talking to a customer costs them money. As a result, there's less engagement both physically and mentally in training to master their craft because they feel a constant need to stay on the field of play to earn a living.
Many dealers realize some level of success in their traditional business models and as a result, are hesitant to change or evolve. Unfortunately, this collective resistance continues to camouflage the industry's need to change because there are not enough of our peers holding us to a higher standard.
Moving Forward
The one thing history has taught us with absolute certainty is the only constant in life is change. If your business model today looks like it did 6 months, two, five, ten, or fifteen years ago, you are already late to the dance. Failing to answer the call to progress and evolve puts dealers, our industry, and the hundreds of thousands of people it employs at risk. As you study and plan to evolve and progress on these fronts, it's important to build an interim bridge that ensures survival. Here's a good blueprint to get you started;
Build a business model that is anticipatory of the consumer's needs today. Meeting or even exceeding the customer's expectations is no longer a recipe for long-term success. The winning teams of tomorrow are those dealers who are agile in their operating environments and have teams that are adaptable to perpetual change. Who can anticipate the customer's needs and change with or ahead of them with solutions that speak to those needs.
Recruit, hire, continuously train, and develop teams that thrive in the business model you create. Staff to your business model, don't model your business to your staff.
Solutions
At the core of this preparation should be a plan to ensure process adherence in any way possible. Every facet of your business from front to back and everything in between is driven by process. There's a process for almost everything we do in our lives, both personally and professionally. The signs are all around us every day and they all point to the same conclusion.
The customer consideration, purchase, delivery, and ownership experience provided by the traditional dealership operating model of yesterday is on the verge of extinction. We have it within us as an industry to embrace the bold, daring, innovative, and progressive attributes that made our industry and its leadership one of the most significant contributors to the US economy for more than a century. To do so, we need to reimagine our dealership cultures and business models to support the needs and experience expectations of the consumer today, and tomorrow. We have it within us to answer the call. Always have, always will!